Discover the Czech Republic and its beauty!
The time of holiday, trips and vacation is approaching, but you don´t know where to go or which places worth visiting? Take part in our summer competition. You will discover new places and win.

When can you compete?
Competition duration is from 13th July till 31st August 2014.

Rules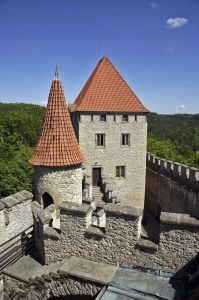 Rules are not complicated. Just follow our Facebook profile or website, we will announce a place/city in the Czech Republic every Sunday evening. Discover the place, take a picture of you and the sightseeing and send at least 3 photos with a short description in Czech to our email info@studyczech.cz or to our Facebook profile. You don´t need to rush, you can plan your trip and visit these places till the end of summer (31st August).
What can you win?
Everyone who sends us at least 3 photos will get a small gift. Additionally, we will randomly choose three competitors who will get Adapted prose by Lída Holá.
Places
13/07 – Minaret in Lednice
Minaret or Turkish tower was build in 1797-1802 and it is the oldest still existed observation tower in the Czech Republic. It is one of the highest minarets in Europe. You can visit in the beautiful park in Lednice.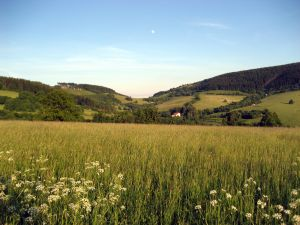 20/07 – Punkva Caves
"Strážce, Salmův sloup, Zrcadlové jezírko", you are not familiar with these natural phenomena? Then you should visit Punkva Caves. Our second sight in the summer competition. The caves were discovered in the first part of the 20th century and they are the only one cave system in the Czech Republic which can be explore on foot or with a motor boat. We highly recommend to make a reservation in advance.
27/07 – Flower Garden in Kroměříž
After cold and dark caves it is time to relax in the garden. Especially in this one which has been on the list of UNESCO Word Heritage Sites since 1998. It is called Květná zahrada and it is a part of the beautiful and old city Kroměříž. You will definitely enjoy green shadow and fountains there during these hot summer days.
03/08 – Post office on Sněžka
Can you imagine summer without a postcard? We don't. Let's send a greeting cards from the unique Czech post office which is situated on the top of the highest mountain Sněžka (1602 meters above the sea level). That means Poštovna is our next stop in summer competition. Enjoy the view from there!

10/08 – Telč
Summer is the time of fairy tales, legends and myths, that´s why our next stop belongs to Telč, a fairytale-like town, where you can see a romantic castle, one of the most beautiful squares in Europe, streets and arcades with small shops. Of course, that´s not all. Town is surrounded by ponds and forests and ideal places for relax or walk. We recommend you to take a bike.
18/08 – Petřín Tower
We cannot forget our capital city – the splendid and popular Prague – in our summer competition. However, do you know how you can manage to see all sights in one trip? Climb the Petřín Tower, a younger sister of the Eiffel Tower, and get beautiful views of the whole Prague.
24/08 – Brno Observatory and Planetarium
Do you like watching a night sky in the summer? If do, then you will definitely like our next and the last place in our summer competition – Brno Observatory and Planetarium on Kraví hora. The history of this place full of science started in 1950s. Since that time it has been reconstructed nad modernized several times and you can check it on your visit. How about next week with us on Study Czech Friday event?

Photos: Freeimages.com, Wikimedia.org and StudyCzech